Wage planning in the PIRAMIS
Wage planning in the PIRAMIS

Wage planning in the PIRAMIS™
The mode of wage planning can show individual features per company, and only a flexible IT solution can manage it. With the PIRAMIS ™ Wage Planning module, the otherwise labour-intensive task becomes transparent and easy.
The HR area connects to the corporate planning processes with the planning figures of the human capital management. Using the features of HR controlling, the task of the area is to plan the headcount and the wage costs, and to determine the key human resource management indicators and measures for the business plan.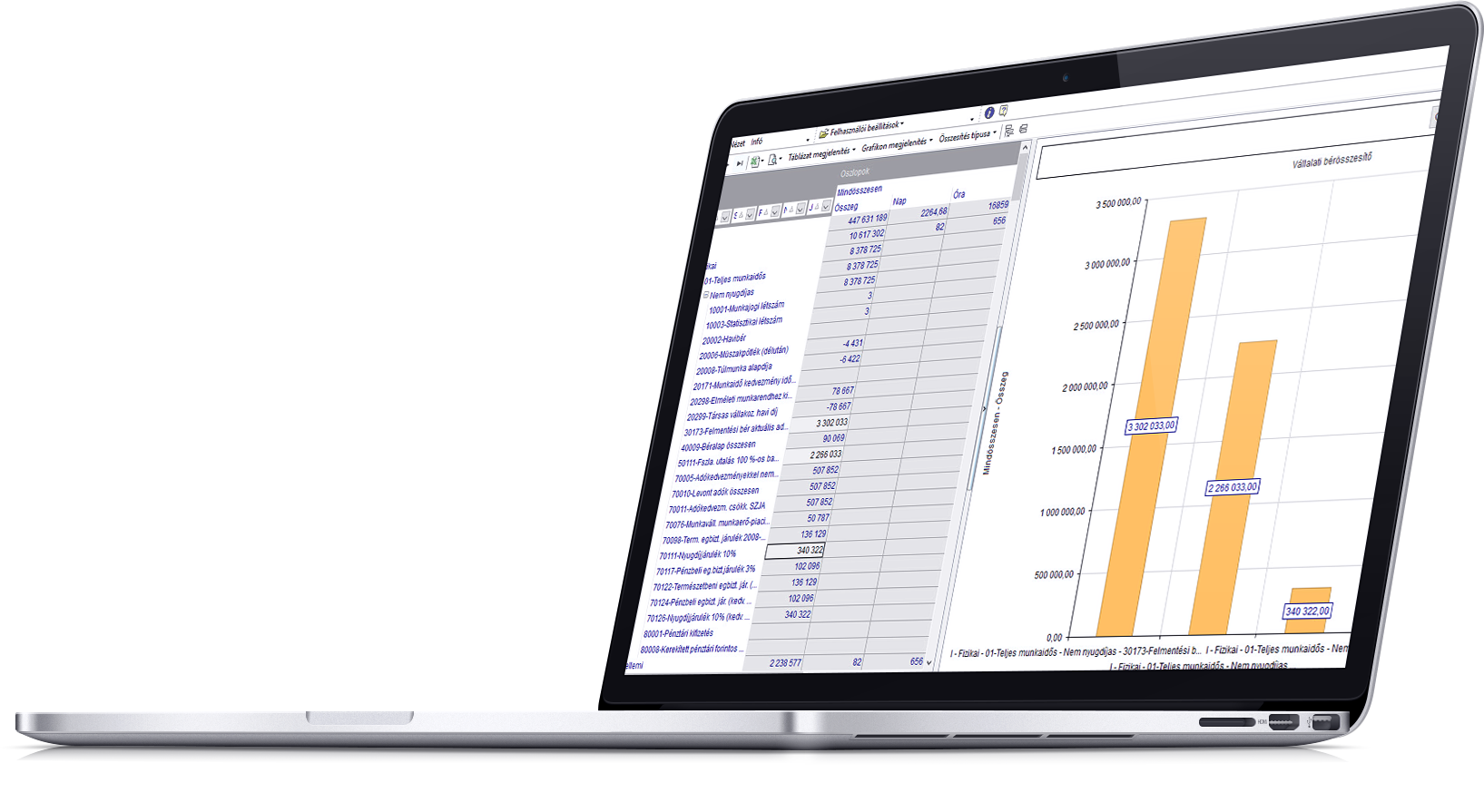 The process of planning is different per company; in addition to the basic elements (e.g. basic wage, bonuses, etc.), different corporate-specific measures are defined.
Based on the needs of our clients, our company continuously develops its system to meet the complex system of demands in this area.
FOR MORE INFORMATION, PLEASE READ ON!
Does the company plan to raise the wages? Would you like to see the wage-related costs after the wage rise?
On the report gained from the PIRAMIS™ Wage Cost Planning you can see – in company / employee breakdown – the basic wage costs and the wage costs after the planned wage increase in total. In the top lines of the image, you can see the aggregate data for the company as a whole.
We prepare our quotation based on your individual needs.After that, we recommend product presentation when we present the operation of our PIRAMIS™ software system to you (using presentation database containing uploaded test data).
Take the first step.
Do you have
questions?
Ask them!