"We do our job without hidden costs… we would expect the same on the other side!"
Lencsés Sándor, Chief Executive Officer
The price of the PIRAMIS system, the payroll software, and the price of our payroll service – in Hungary
The price of the PIRAMIS system, the payroll software, and the price of the L-SOURCE payroll accounting (payroll accounting's outsourcing price).
We have developed constructions for the sale of our PIRAMIS ™ human expertise system and our L-SOURCE payroll service that allow us to give the companies tailor-made price offers.
After the receipt of a request for quotation, our Company's salesperson clarifies the requirements with the contact person of the Inquirer. After that, the offer tailored to the individual processes of the Inquiring Company will be prepared.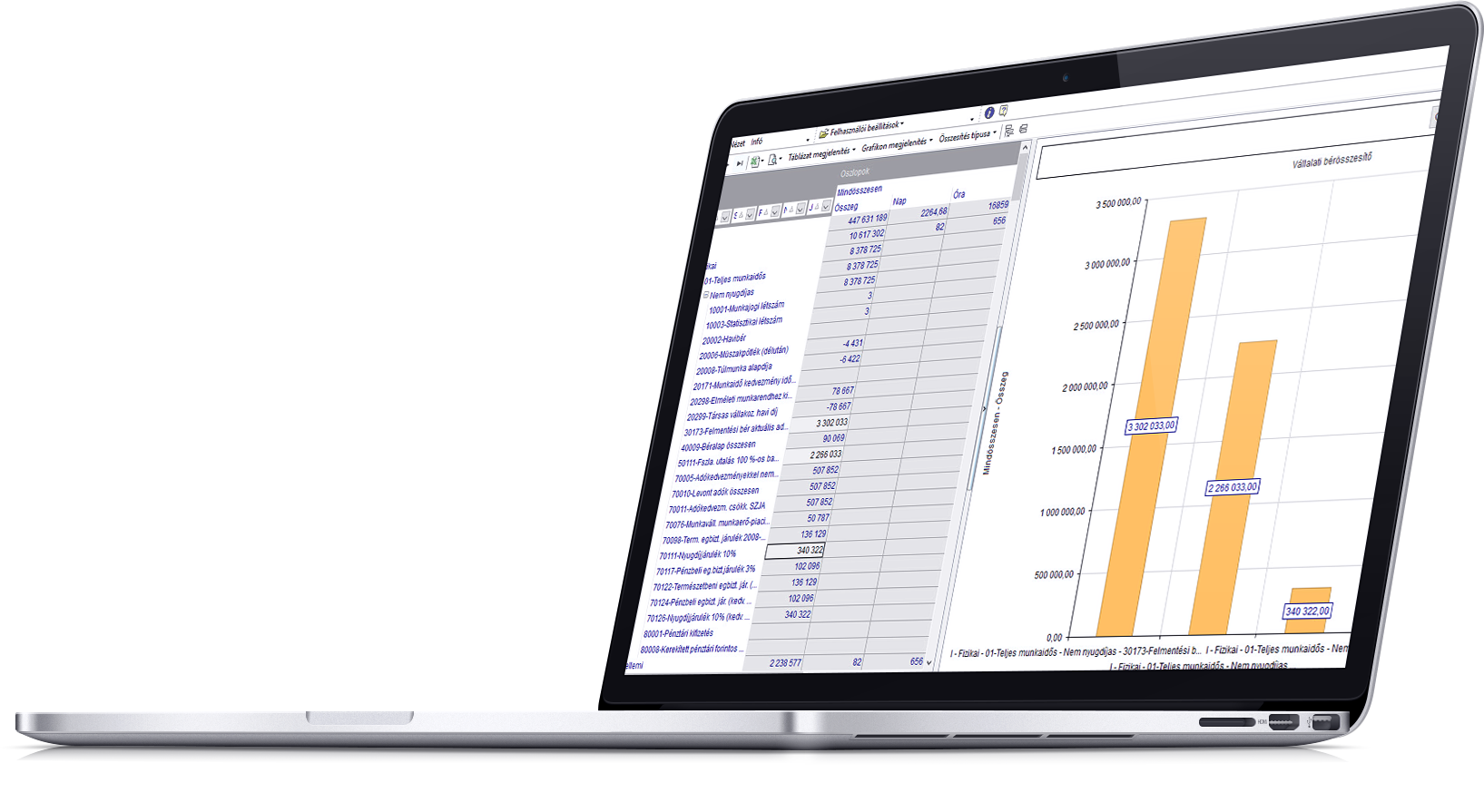 FOR MORE INFORMATION, PLEASE READ ON!
L-SOFT shows the operation of its software products on product presentations; we always bring an operating software product with presentation database to such events.
We try to ask for model cases to each presentation so that the experts of the Inquiring Company can assess the benefits available to them in the PIRAMIS™ system.
OUR CONSTRUCTIONS FOR THE SALE OF THE PIRAMIS™ SYSTEM
In the event that the Customer decides to purchase it, he can purchase the selected software modules against the payment of a license fee.
We provide support services for a support fee, for example, automated legal change updates, telephone and online customer service, technological upgrades.
In the case of lease construction, we provide support services for a monthly leasing fee.
Our PIRAMIS™ system can also be accessed through our hosting service in cloud.
The advantage with the hosting service is that L-SOFT provides the IT professionals and the software, such as the database manager, to maintain and operate the PIRAMIS™ software. The PIRAMIS™ modules accessible from the cloud and the Client's database are placed on the L-SOFT server and we provide that the data are saved.
PAYROLL ACCOUNTING SERVICE
We provide our clients with support services, which include, among others:
We deliver automated legal compliance updates
Our software users can contact our customer support team by phone from 8 a.m. to 6 p.m. with their questions
Continuous technological upgrades are made on the PIRAMIS™ Human Expert System
We prepare our quotation based on your individual needs.After that, we recommend product presentation when we present the operation of our PIRAMIS™ software system to you (using presentation database containing uploaded test data).
Take the first step.
Do you have
questions?
Ask them!