Generation of transfer files following the PIRAMIS™ payroll calculation
Generation of transfer files following the PIRAMIS™ payroll calculation

Following the PIRAMIS™ payroll calculation, the transfer files can be easily generated from the Transfer program.
From the PIRAMIS™ Payroll Program, individual and group transfers can be generated in electronic format to different banks.
The PIRAMIS™ software does not only provide the generation of electronic bank transfer files of wages and wage garnishments from the wage accounting. The following options are also available:
transfers to private pension and voluntary pension funds
transfers of trade union membership fees
furthermore, transfers of monthly taxes and contributions on the basis of the tax category summary of the 08 tax return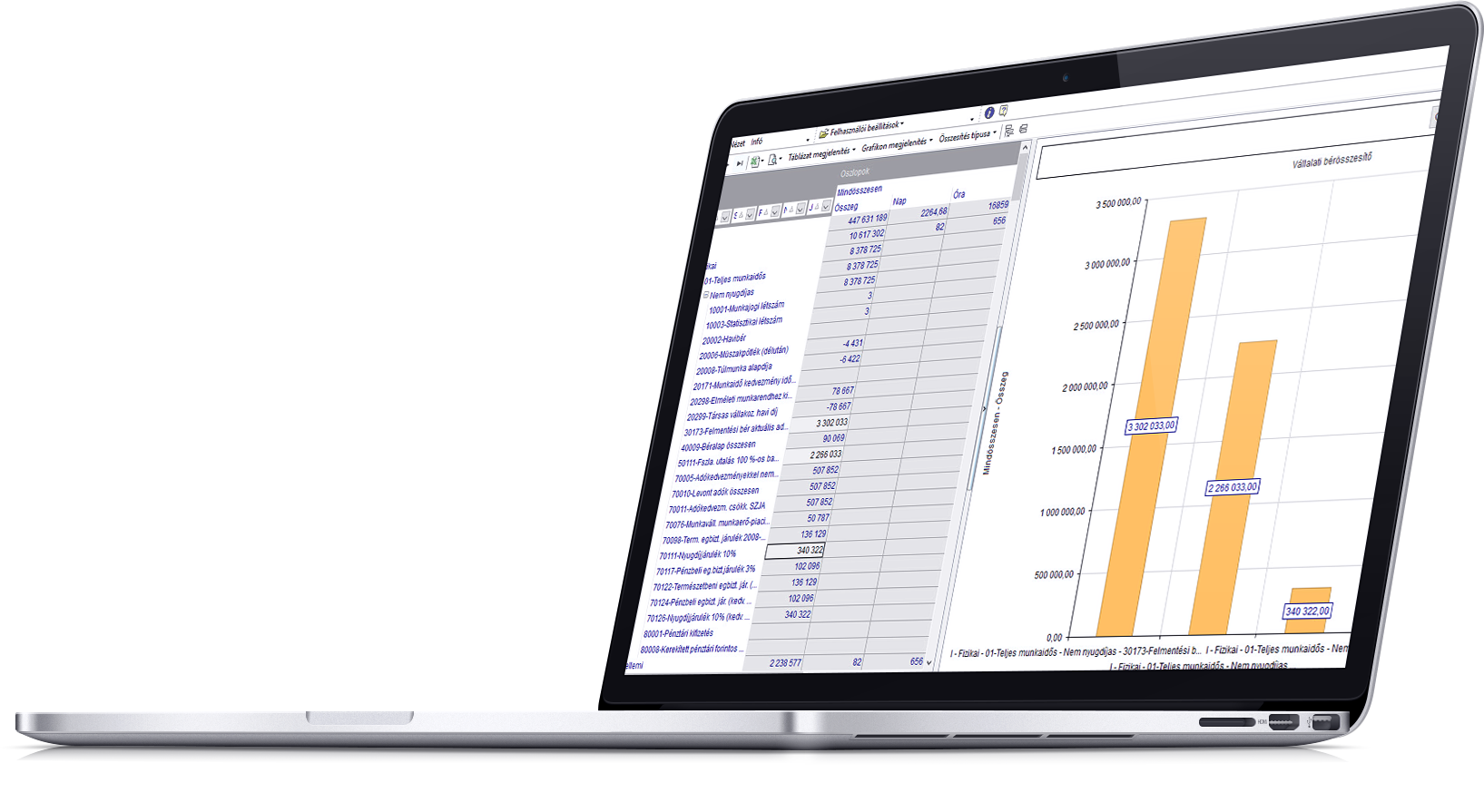 For the above mentioned types of transfers, various checklists support the users' work, which help find the possible administrative errors quickly and effectively, and, with their help, faulty and defective transfers can be prevented.
the previously completed bank transfers can be viewed
the queried data can be corrected in possession of a unique permission
Following the PIRAMIS™ payroll accounting, transfer files are available to our clients towards the following banks and financial institutions, and their range can be extended upon request.
FOR MORE INFORMATION, PLEASE READ ON!
The range of bank transfer files queriable from the PIRAMIS™
ABN-AMRO bank
Bank Austria Creditanstalt
BNP-Dresdner Bank – UGIRO
CIB Bank – UGIRO
Citibank
Inter-Európa Bank – UGIRO
KHB Bank Elektra utalás
Kereskedelmi Bank PABA
Kereskedelmi Bank BD
Külker Bank HOBO rendszer BT utalás
Magyar Államkincstár
OTP Electra – OTP 178
Postabank – UGIRO
UGIRO 3.0
OTP Electra – UGIRO
BNP Paribas Connexis rendzer
MKB Bank utalás
BNP Paribas Electronic Banking
Raiffeisen Express (REX)
UniCredit Bank GIRO (UNG)
Citibank csoportos utalás
Budapest Bank GIRO utalás
UniCredit Spectra utalás
ELECTRA Flat formátumú utalás
Commerzbank Elektra utalás
OTP cafeteria kártya
UniCredit Tiriac MultiCash ROA
UniCredit CAT, CSA (121), PAY
UniCredit ISO 20022 XML CGI pain.001.001.03
Citibank postal transfer
K&H Bank postal transfer
In addition to the bank transfer of wages and wage garnishments, it is possible to produce postal transfer files in accordance with the structure published by Magyar Posta (Hungarian Post).
We prepare our quotation based on your individual needs.After that, we recommend product presentation when we present the operation of our PIRAMIS™ software system to you (using presentation database containing uploaded test data).
Take the first step.
Do you have
questions?
Ask them!