Managing the borrowed temporary workers
Managing the borrowed temporary workers

In the PIRAMIS™ wage program, also the company's borrowed workforce can be recorded. If you do not need additional, more detailed information about the software, please ask for a quotation.
In the PIRAMIS™ software system's related module, the employees from temporary work agencies can be registered. It is also possible to record the working time data of the temporary employees and to prepare TMUNK data service about the borrowed persons.
The administrative and communication data of the borrowed employees can be supplemented with additional data, which can be determined by the user who maintains the data and the characteristics can also be specified by him. In this way, the possibility of registering the descriptive data on the borrowed employees can easily be provided.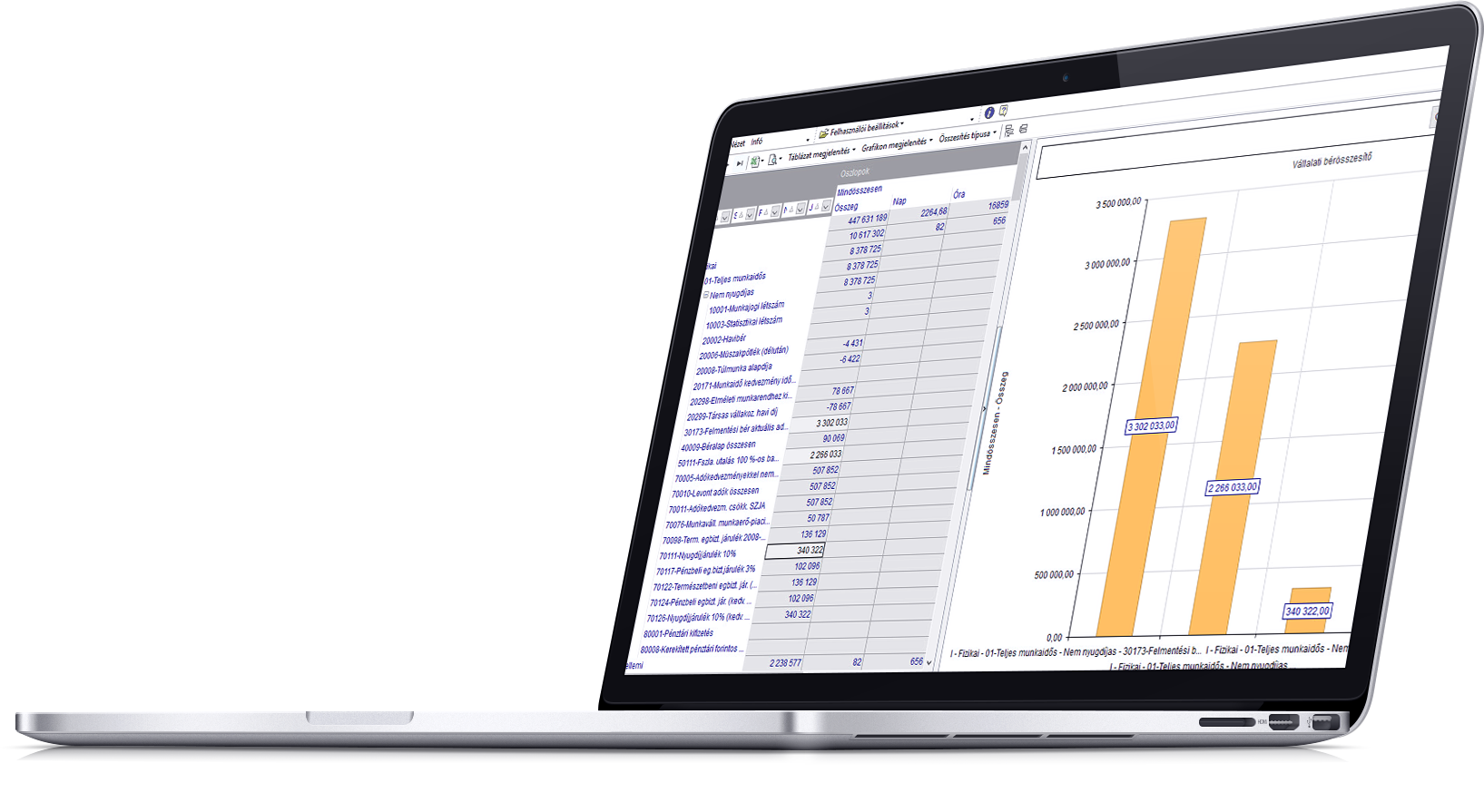 FOR MORE INFORMATION, PLEASE READ ON!
data of the temporary work agency
In addition to the records related to the borrowed employees, the data of the temporary work agency
contact details
communication data
account numbers
freely expandable data by the user per contract can also be recorded.
In the Other Partnerships module, you can record any contractual relationship that cannot be recorded in the payroll module because, related to the contract, no payroll accounting task is done.
The recording of the data which emerge during the personnel's recruiting has been added to other partnerships; the information related to the applicant's person can be recorded in the software, then, after the conclusion of the contract, the existing data of the worker can easily be transferred to the PIRAMIS™ payroll software, thus effectively supporting the corporate HR workflows.
We prepare our quotation based on your individual needs.After that, we recommend product presentation when we present the operation of our PIRAMIS™ software system to you (using presentation database containing uploaded test data).
Take the first step.
Do you have
questions?
Ask them!