The Registration of Study Contracts Program is
an integral part of the PIRAMIS™ Human Expert System
The Registration of Study Contracts Program is an integral part of the PIRAMIS™ Human Expert System

Management of study contracts in the PIRAMIS software
In the PIRAMIS™ Registration of Study Contracts Program, the costs and obligations related to the employee's training and education (school, course, training) are registered, traced, and the demands are determined.
Using the software, the study contract between the employer and the employee can be produced and printed, and the document can be attached to the employee's contract.
It is possible to register the benefits eligible to the employee based on law, and the accounting and registration of the allowance included in the study contract.
E.g.: accounting and registration of tuition fees, accommodation costs and travel costs, connected to the training.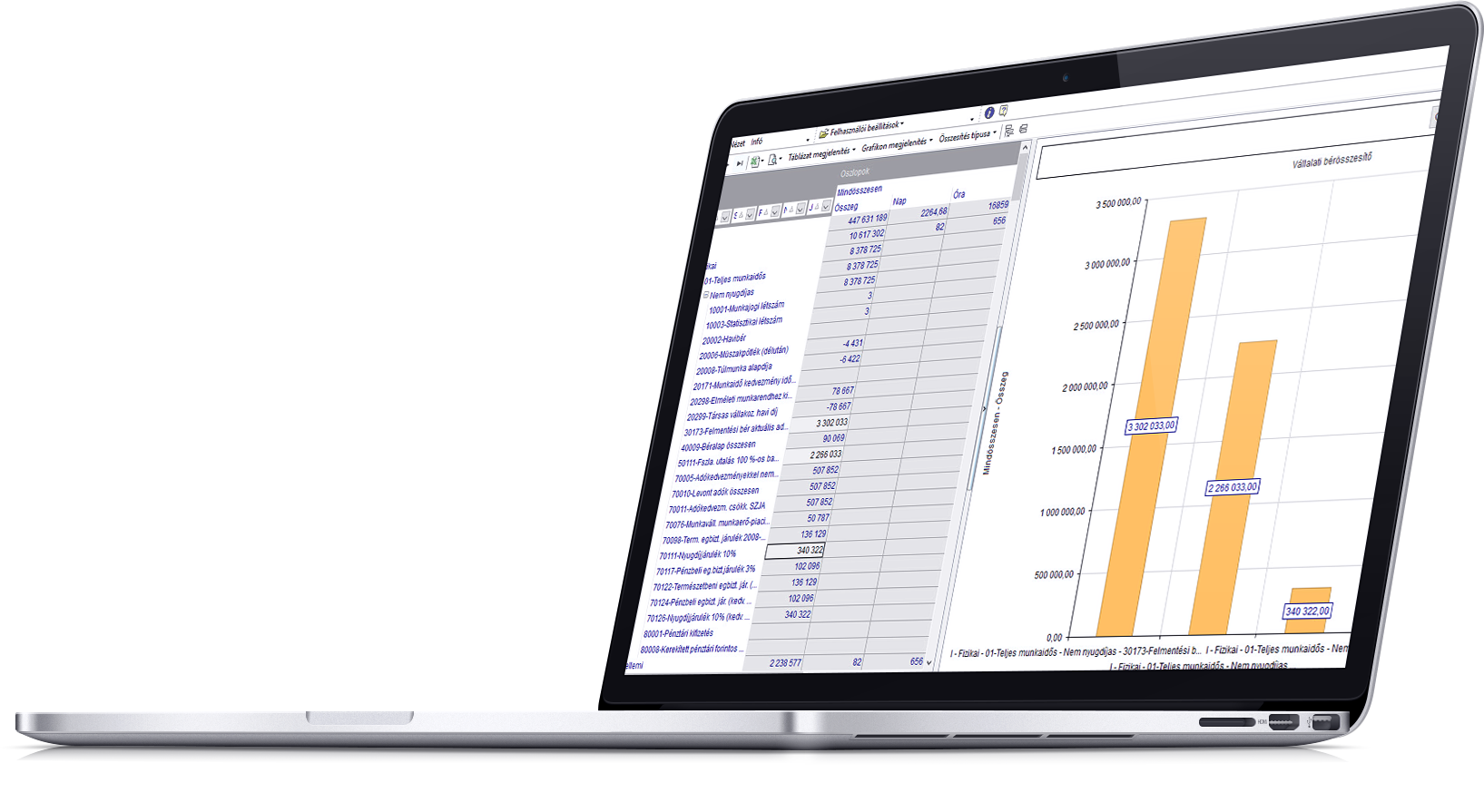 FOR MORE INFORMATION, PLEASE READ ON!
The time of participation in training courses and the paid or unpaid holiday the employee the entitled to or the ones stipulated in the study contract can be sent to the working time register and to the payroll accounting per study contract.
At the time of the termination of the employment, the amount of employer's claim can be queried on the basis of the terms and conditions of the contract, and can be enforced against the employee when the settlement at the quitting is made.
We prepare our quotation based on your individual needs.After that, we recommend product presentation when we present the operation of our PIRAMIS™ software system to you (using presentation database containing uploaded test data).
Take the first step.
Do you have
questions?
Ask them!