Provides the leaders and managers 
with quick and accurate information for decision-making at all levels of the company
Provides the leaders and managers with quick and accurate information for decision-making at all levels of the company

Information for the management
The PIRAMIS ™ Management Information System provides the leaders and managers with quick and accurate information for decision-making at all levels of the company, with which they can manage and control their area of responsibility. The system collects the information on strategic, regulatory, operational and enforcement areas and systematizes them.
Using the system and analyzing the various periodic statistics and reports, the headcount, working time, wage data and related costs, and other data (qualifications, school and training qualifications, etc.) can be planned in accordance with the corporate hierarchies and at the levels of the organizational units.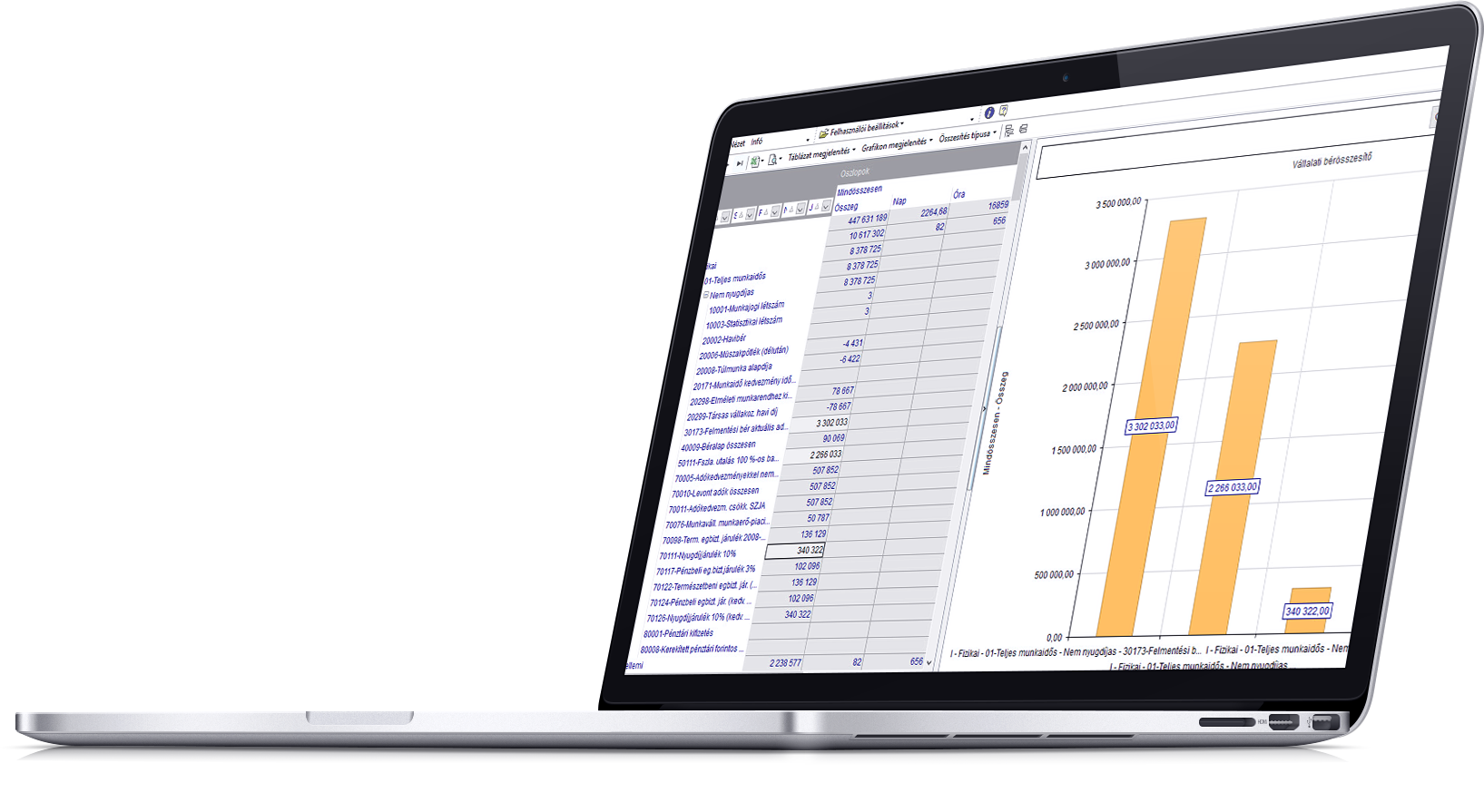 Through the high degree of integration of the PIRAMIS™ system and the history of the records, the software provides the production of multidimensional reports tailored to the information needs of the managers by the data's online displaying in tabular or graphic form, and their storage in electronic form, and forwarding as an electronic mail.
The general wage-planning function helps to calculate the extent of the corporate wage rise, the rate of the associated contributions, and the amount of the corporate-level increase which belongs to the extent of the increase quickly and easily. The calculated values can be illustrated graphically.
In the module, a number of special headcount reports can be created: after the working time data types are assigned to a given report, the overtime, sickness, closing headcount, holiday, and total absence reports serve to examine the employees' time data.
FOR MORE INFORMATION, PLEASE READ ON!
Wage planning
This effective tool of corporate wage planning is supported by graphic applications.
Information for the management
The software provides the leaders with fast and accurate decision-making information at all levels of the company. This is the IT tool for the preparation of decision making. 
We prepare our quotation based on your individual needs.After that, we recommend product presentation when we present the operation of our PIRAMIS™ software system to you (using presentation database containing uploaded test data).
Take the first step.
Do you have
questions?
Ask them!