General ledger interfaces
General ledger interfaces

General ledger interfaces
It provides for the analytical reporting of data calculated in the Wage and employment submodule to the ledger system operated by the user.
In the module, it is possible to map the annotated accounting rules of payroll accounting data in accordance with company accounting policy, so that the selection of data and reporting them to ledger may be done in an annotated form.
In the Wage and employment subsystem, the Apolló, BA, BaaN, CODA, FIBU, FORRÁS, IFS, LIBRACOM, LIBRA4GA, MAX, Oracle Applications, Oracle e-Start, PROFI-KONTO, SAP and Exact systems are supported with ledger reporting.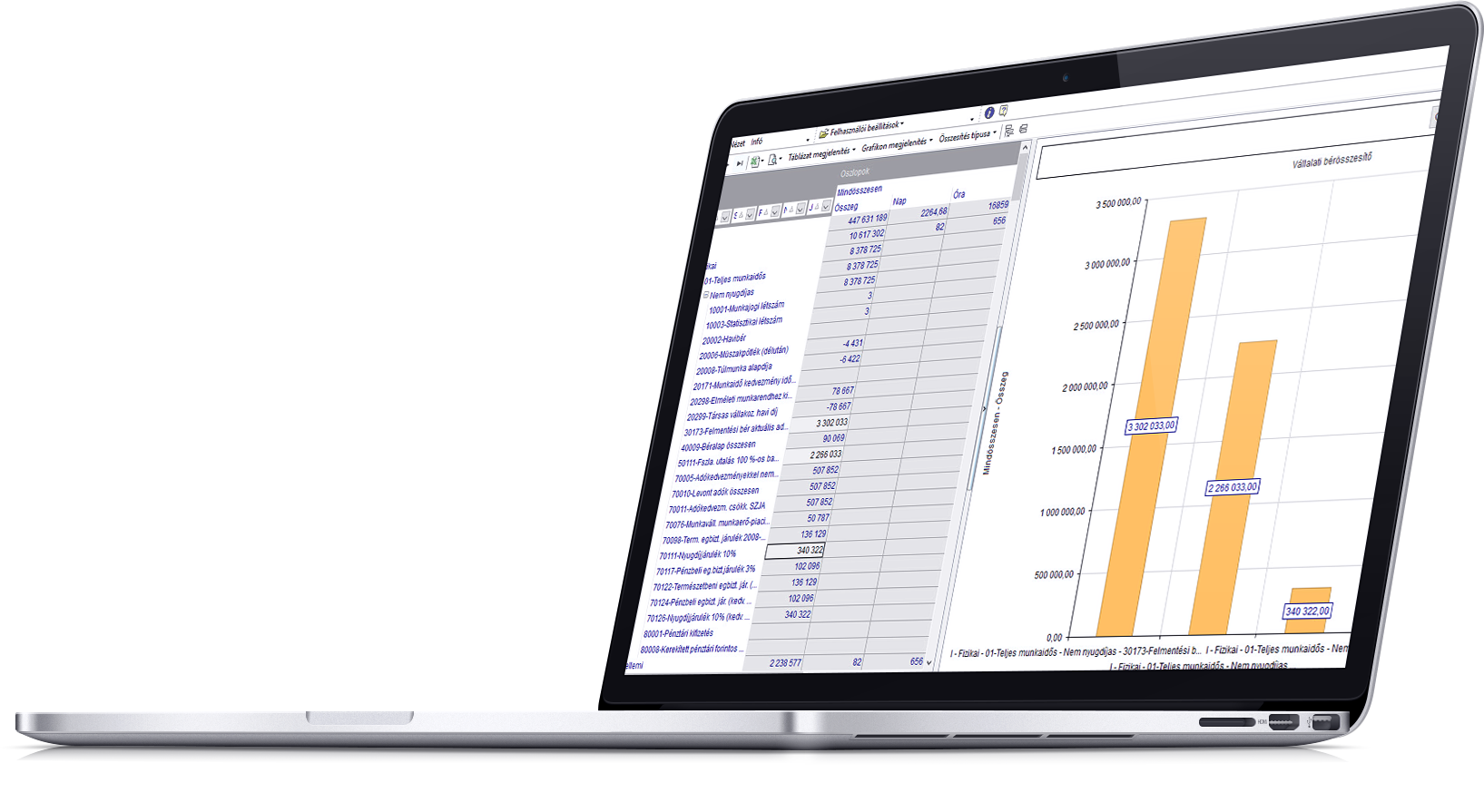 The range of ledger systems may be extended according to demand. Reporting of accruals from subsystem to ledger systems. Cumulative and analytical sheets related to reports. Reports may be done several times within a month.
FOR MORE INFORMATION, PLEASE READ ON!
We prepare our quotation based on your individual needs.After that, we recommend product presentation when we present the operation of our PIRAMIS™ software system to you (using presentation database containing uploaded test data).
Take the first step.
Do you have
questions?
Ask them!