Registration of (classic) employee benefits
in the PIRAMIS software
Registration of (classic) employee benefits
in the PIRAMIS software

Registration of (classic) employee benefits in the PIRAMIS software

 
Using the software which manages the benefits, the benefits that may be given by the company can be managed easily.
The software supports the determination and maintenance of the statutory or classic remuneration elements, which can be given to the employees, their extent, and their sending to the payroll accounting.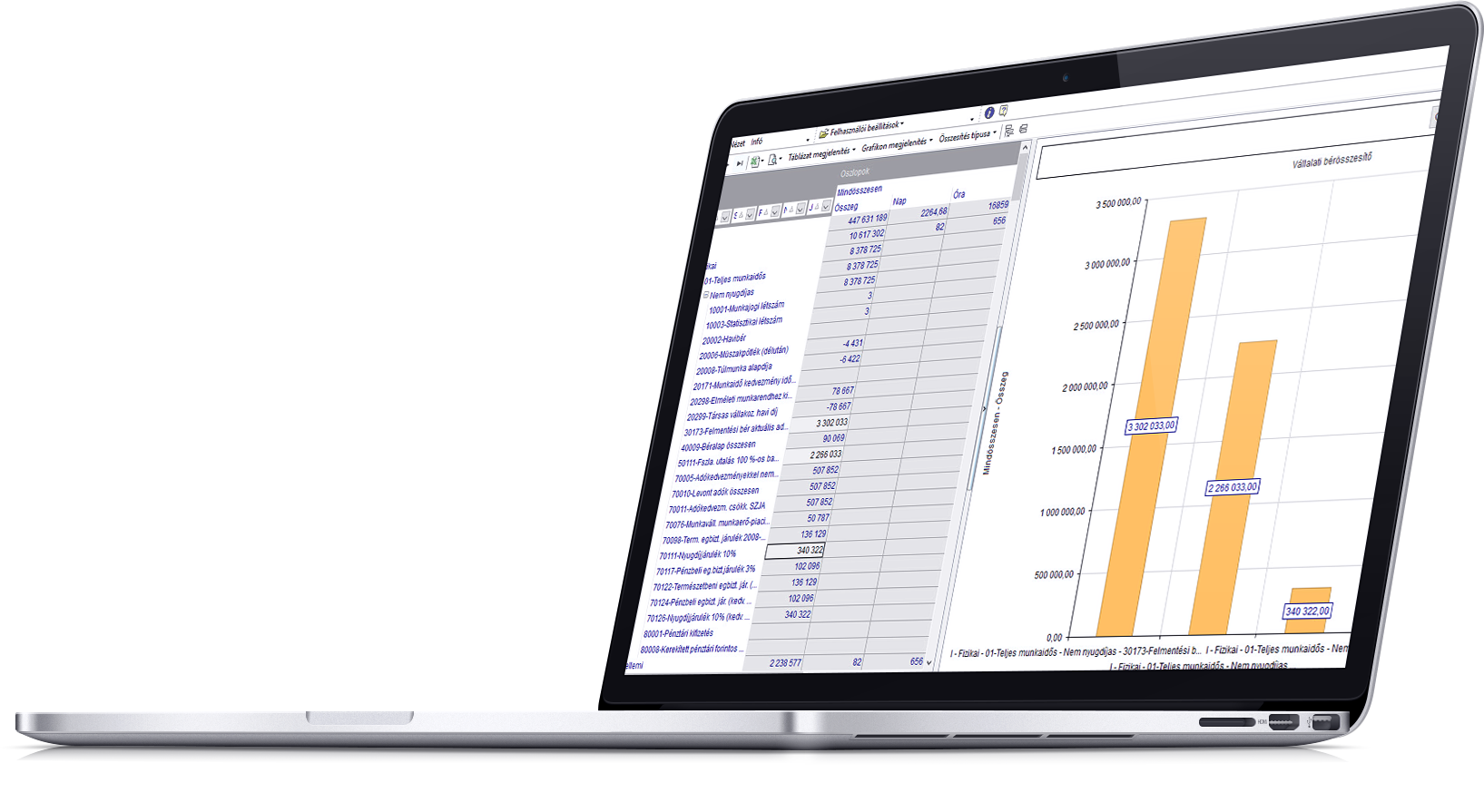 FOR MORE INFORMATION, PLEASE READ ON!
Some of the benefits the software can manage
meal vouchers,
corporate loan,
further training, trainings,
travel and railway card support in addition to the extent specified by the Labour Code, the cost of commuting, tax-free own passenger car
sports tickets and passes
vehicle maintenance costs
favourable computer use,
pension insurances, life insurances,
representation costs,
schooling support
The extent of the benefits that can be granted to an employee may be a specified amount or percentage.
The program provides support for the full management of the corporate loan, and the process of the disbursement can also be recorded.
The management of the company's social – welfare fund is provided by area. During a specified period of use, the rate of use and the replenishment can be monitored and verified continuously.
It is possible to transfer the company-level benefit elements recorded in the module to the PIRAMIS™ Non-Personalized benefits module.
The data recorded in the module will be sent to the payroll accounting. The employee benefits are collected in the Monthly Tax and Contribution Return and sent to the Ledger. 
We prepare our quotation based on your individual needs.After that, we recommend product presentation when we present the operation of our PIRAMIS™ software system to you (using presentation database containing uploaded test data).
Take the first step.
Do you have
questions?
Ask them!